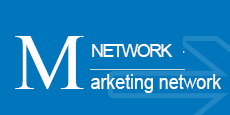 Product Overview
Categories:

Marketing

Time of issue:

2020-09-16 16:49:39

Views:

0
The company currently has 119 registered products, including 27 APIs, 15 formulations and 92 products. Among them, 26 products have entered the National Essential Drug List, 35 products have entered the Medical Insurance List, and 24 OTC products.
Most of the company's preparations are general drugs, but these drugs are products that people need and love. The company has been committed to continuous improvement of product quality and overall product quality. According to market demand, it produces nearly 50 domestic preparation products throughout the year. One. The product categories of oral drugs include: antibacterial drugs, vitamins, antipyretic analgesics, cardiovascular and cerebrovascular drugs, gastrointestinal and digestive system drugs, cough and asthma drugs, contraceptives, etc. External medicine mainly includes eye ointment, topical ointment, lotion and so on. The company's main pharmaceutical products are nifedipine sustained-release tablets, montmorillonite suspension, compound licorice series, chlortetracycline, erythromycin eye ointment, ketoconazole lotion, etc.
The main raw materials produced by the company all year round are levamisole hydrochloride, ketoconazole, chloramphenicol and calcium ketoate series products. The company has been exporting preparations since 2004, mainly including tablets, ointments, sterile ointments, and suspensions. Liquids, contraceptives, intermediate particles and other products have more than 50 specifications, and the products are sold to more than 40 countries and regions.

Address: 8/F, Jinying Hanzhong New City, No.1, Hanzhongmen Street, Jianye District, Nanjing
Postcode: 210029
Tel: Switchboard: +86-25-86612898 Domestic Trade Department: +86-25-86504316
International Trade Department: +86-25-86536211 Customer Service: +86-25-86504315
Fax: +86-25-86612714
Nanjing BAIJINGYU Pharmaceutical Co., Ltd. Su ICP No. 05021313 -1 | comments powered by www.300.cn