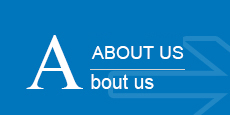 Corporate values and business philosophy
Categories:

Profile

Time of issue:

2020-09-01 00:00:00

Views:

0
Make unremitting efforts for health and make the company become a pharmaceutical supplier of well-known brands at home and abroad in the production base of general medicines, and provide the people with high-quality and cheap medicines.
Create opportunities for employees, make the company a place for employment and training for honest and dedicated employees, relying on life and spiritual home, and earning an upper-middle level in the industry.
Bring returns to shareholders and make the company a pharmaceutical manufacturer recognized by the Chinese people. Economic benefits continue to grow, and a stable return on investment is brought to shareholders.
"Being with integrity, making medicine with heart". Always establish the business philosophy of striving for survival by quality, dedicate to our customers with high-quality products, gain the trust of customers, and establish long-term friendly bonds of mutual trust and mutual responsibility. Continuously improve the scientific research ability and technical level of production technology to ensure the stable quality of Bai Jingyu's products, provide customers with high-quality health products, and strive to share with customers, employees, shareholders and the society in keeping with the world's medical civilization from beginning to end.
Establish quality awareness of all employees and create defect-free products. Management is the cornerstone of Bai Jingyu's development, and the vitality of the company lies in its brand. For Bai Jingyu people, brand is not only a specific name, symbol and design, or a combination of them, but more importantly, it conveys the functional and emotional benefits that consumers care about through the brand. Its value, culture and personality. Facing challenges, Bai Jingyu people adhere to the brand-new concept of "brand is the sail, innovation is the soul".
Standards first, clear responsibilities, quality assurance and continuous improvement. First-rate management uses the power of "intelligence", second-rate management uses the power of "people", and third-rate management uses the power of "self". It demonstrates the ambition of Bai Jingyu people to carry forward the past, to surpass themselves, to be honest, to stand up and to prosper and reach the international advanced level.
We must treat the enterprise as a family, the owner of the enterprise, and the product as a child.
Bai Jingyu people uphold the behavior style of "Trust determines development, loyalty wins trust, ability creates value, hard work gets rewarded, and competition moves toward competition". At the same time, in production and operation, Bai Jingyu people adhere to the people-oriented thinking and never forget internally Caring for and loving employees; giving back to the society with external affection, advocating to treat oneself and giving back to others, thus promoting the common and harmonious development of employees and the enterprise, the enterprise and nature, and the enterprise and society.

Address: 8/F, Jinying Hanzhong New City, No.1, Hanzhongmen Street, Jianye District, Nanjing
Postcode: 210029
Tel: Switchboard: +86-25-86612898 Domestic Trade Department: +86-25-86504316
International Trade Department: +86-25-86536211 Customer Service: +86-25-86504315
Fax: +86-25-86612714
Nanjing BAIJINGYU Pharmaceutical Co., Ltd. Su ICP No. 05021313 -1 | comments powered by www.300.cn